About Us
 Among the rolling hills of Oklahoma, where the western heritage is a way of life, our thriving little shop can be found just south of Pawnee. Our owner and lead designer, Amanda, started this company in 2015 working from the kitchen table of her fifth wheel travel trailer. As order after order started rolling in she and her husband, James, saw a need to expand and built a little shop for Amanda to work from. What seemed like a lot more room, soon turned into not enough as business started booming and now plans for greater expansions are being made. 
Here at Hurricane Dixie Leather, we specialize in high quality handmade leather goods that are not only beautiful but also functional. What makes us unique, is that not only do we have great tooling skills but we also use a lot of color and different art mediums. We enjoy experimenting with different materials such as hair-on-hide, Pendleton wool, and beadwork to created new and exciting products. We take pride in adding a colorful spin to more traditional leatherwork. 
One of our favorite things is to incorporate beadwork into our designs. We accept beadwork from all over the country, however, two of our favorite companies to work with are Lazy J3 Creations (Winner, SD) and Ropers Beads (Pawnee, OK). Both companies deliver high quality beautiful beadwork. 
Not only do we create great products, but we also feel it is important to help God's other children. Every November, we do a 'Cuffs for a Cause' event where, for every cuff sold, we purchase a pair of new shoes for a child in need . Since the start of this event in 2017, we have sent over 60 pairs of new shoes to "street children" in the Philippines and Malawi, Africa! One of our missionary contacts in Malawi informed us that often times children there are found tying plastic bottles to their feet with strings from onion bags. So you can imagine how big of an impact a pair of new shoes can be to someone in that environment. We might not be able to change the entire world, but we can do our best to change someone's world, one sole at a time.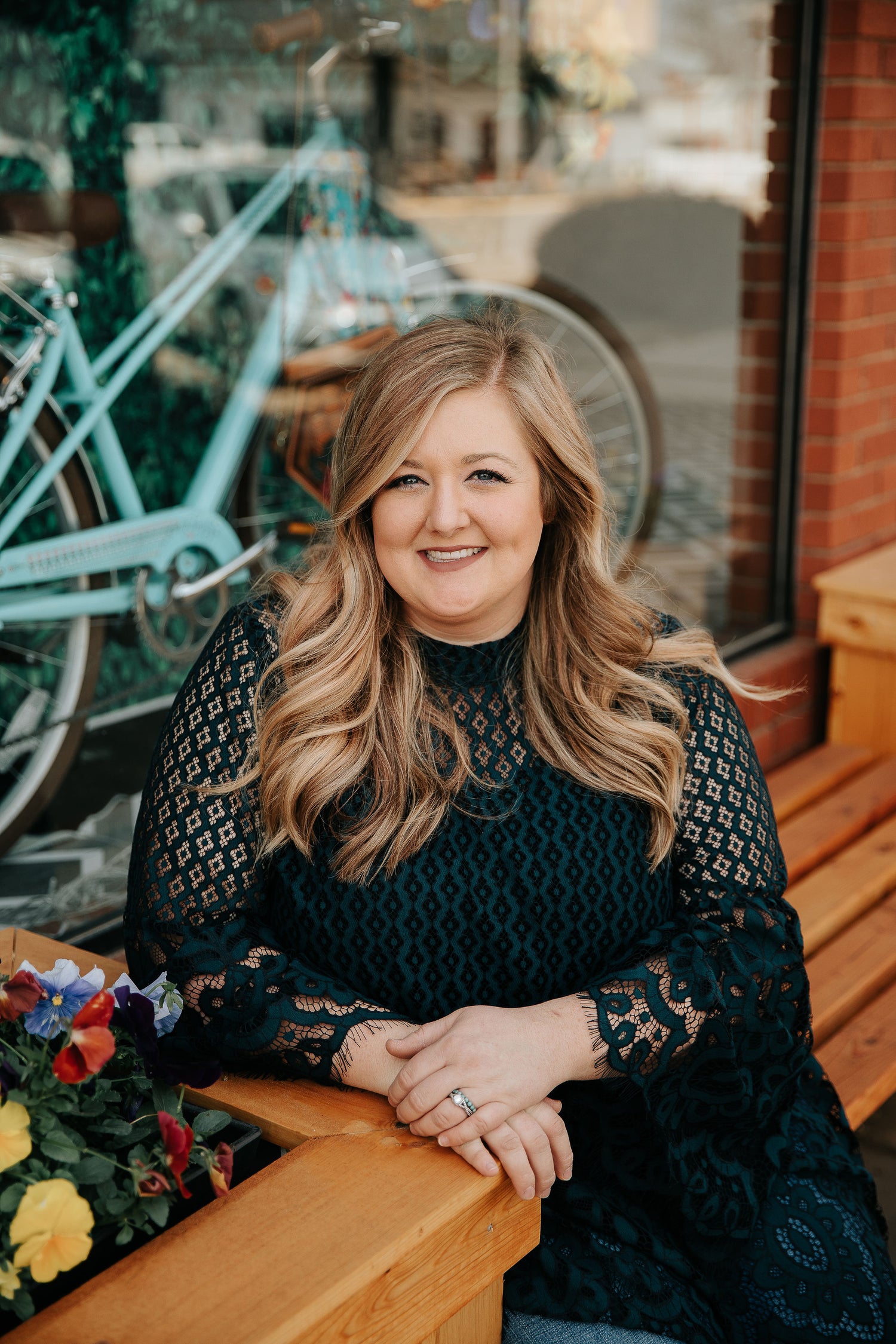 Amanda Akins
Owner and Lead Designer of Hurricane Dixie Leather- Amanda grew up in small town South Dakota. Her father, a farmer/rancher, and mother, an HR Specialist for the Government, instilled a love for both the outdoors/ western way of life and the city life.
Amanda has always been creative but hadn't used leather as a medium until shortly after moving to Oklahoma. "My husbands (boyfriend at the time) dad had some leather tools and was making himself a new belt and allowed me to watch and lent me his supplies to make my very fist project, a bible cover. Shortly after that I was hooked!", says Amanda.
In August 2013, James and Amanda got married. A short time later, Amanda decided to make a new pair of bull riding chaps for James as his old pair was pretty worn out. "That was my first big project" she says. "Once I finished those, word got out and I got orders for 5 more pairs of chaps! I was blown away that people wanted to pay me to make art all day!"
In the spring of 2014, Hurricane Dixie Leather was born.
Button label
Allison Burk
Designer/ Manufacturing- Alli started at Hurricane Dixie Leather (HDL) in July 2021 while still in High School, graduating in May 2023.
Alli grew up on a horse farm outside of Pawnee and enjoys rodeoing and hanging out with her boyfriend on her time off from work.
Recently, Alli has
Button label